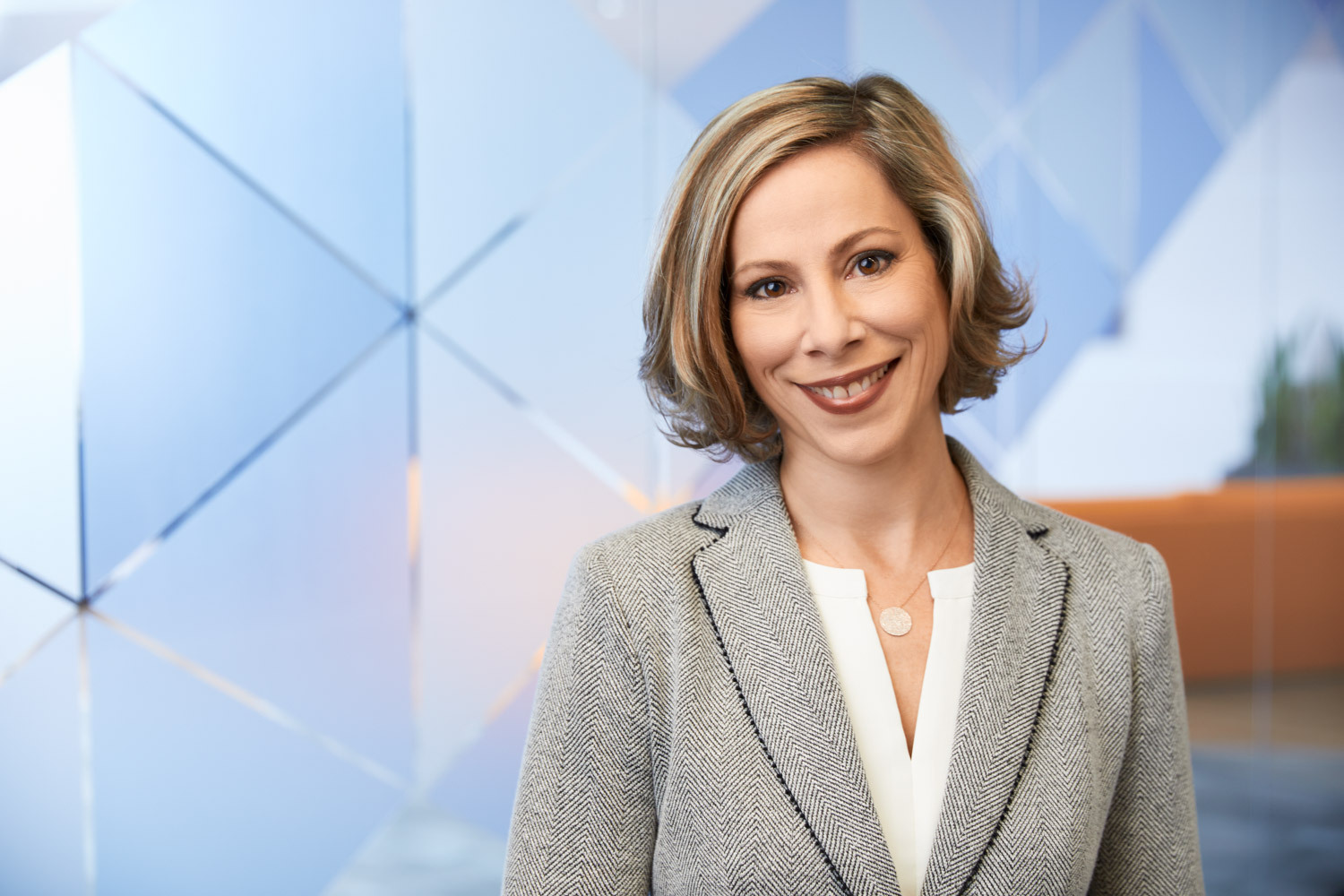 Carla Vargas Jasa, President and CEO
Valley of the Sun United Way President and CEO Carla Vargas Jasa grew up learning that to achieve bold goals you must be willing and dedicated to creating mighty change. Her father was the perfect teacher -- as a student in Paraguay, he protested against his country's dictatorship, and consequently was jailed and tortured. After relocating to the United States, his dedication for human rights, equity and democracy endured and he passed this passion onto his daughter.

Carla joined Valley of the Sun United Way in July 2019 as the first female and Latina leader of the organization which serves the more than 4.6 million people of Maricopa County and is among the largest United Ways in the United States. In her first year, she led United Way's local response to COVID-19, rallying donors and uniting the non-profit community. In just weeks, United Way raised more than $3M, acquired 2M PPE and $800K in gifts-in-kind and swiftly put all of it back into the community where the need was greatest. During that same timeframe, she launched United Way's Diversity, Equity, Access and Inclusion initiative, co-led by staff and board members.

With an eye to the long-term needs that existed prior to and were exacerbated by the pandemic, Carla and team launched MC2026, a 5-year plan for Mighty Change in Maricopa County. Introduced in March 2021, the plan is based on community surveys, town halls and listening sessions and focuses on achieving bold community goals across four strategic priorities -- Health, Homelessness/Housing, Education and Workforce Development -- and addressing the systemic barriers to diversity, equity, access and inclusion that make these issues so pervasive.

Carla's leadership is already highly recognized in the Valley. In May 2021, she was named one of the Phoenix Business Journal's Most Admired Leaders and United Way was selected for the Greater Phoenix Chamber Community Champion IMPACT Award. In 2020, Carla was recognized as a "2020 Leader of the Year" by the Arizona Capitol Times and named among the "Most Influential Women in Arizona Business" by AZ Big Media. In December 2020, the organization received the largest gift in its nearly 100-year history, $25 million from renowned philanthropist, author and business person MacKenzie Scott.

Prior to coming to the Valley, Carla held several leadership roles for Orange County United Way, where she guided the development of FACE 2024, a 10-year strategic community impact plan driven by measurable community goals, which are tracked and reported in an annual Community Scorecard. She also guided the launch of United to End Homelessness, a communitywide response which brought new and innovative public-private partnerships to that market.

She's no stranger to Arizona – Carla spent her early childhood in Tucson where her father taught at the University of Arizona. She and her parents also lived in Mexico and California.

Carla earned a B.A. in Political Science from the University of California at Berkeley. In her free time, Carla enjoys spending time with her husband and her Boston terrier, hiking in the Arizona desert, cheering on Valley sports teams and exploring new wineries north and south of the border.
"Carla is the leader we need right now, not only for United Way, but for our entire community. It is an honor for me to have the opportunity to work with her."

John Graham, Chairman & CEO, Sunbelt Holdings
Valley of the Sun United Way, Chair, Board of Directors