Breakfast in the Classroom Meets its Goal: serves more than 100 schools!
Written by Valley of the Sun United Way
Published on Sep 8, 2020
The Breakfast in the Classroom Story
Valley of the Sun United Way knows that breakfast is the most important meal of the day. Without a healthy breakfast, students have trouble concentrating on classwork and may fall behind in school. Research tells us children who eat breakfast at the start of their school day, have higher math and reading scores, broader vocabularies and perform better on standardized tests.
Studies have shown that when breakfast is served in the classroom there are fewer nurse visits, decreased overall tardiness and less behavioral problems in class. Teachers can give hands-on lessons about the food groups and quality meals, offering an important educational experience to help create a better relationship with food for students.
United Way, and other partners, noticed traditional cafeteria models had low participation in school breakfast initiatives. National data, including in Arizona, demonstrated that students from low-income households had lower participation in school breakfast programs due to the negative stigma and other barriers. Because students wanted to fit in, many children choose to play with friends on the playground before the start of school and forgo a healthy start to their day.
To connect more kids to breakfast in school, United Way partnered with the Arizona Department of Education, the Arizona Dairy Council and the Arizona Food Network to create an easy-to-implement model to shift school breakfast from the cafeteria into the classroom. This collaboration also worked with schools to remove barriers to implementing the program. In 2014, these efforts led United Way to start the Breakfast in the Classroom (BIC) program as part of the Arizona School Breakfast initiative.
Through federal funding, schools can get reimbursed for breakfasts, however, the initial set up costs are not covered. Through ongoing donor support, the BIC program has been are able to provide schools with food carts, hot and cold food bags, cleaning materials and other items needed to easily move breakfast from the cafeteria to the classroom.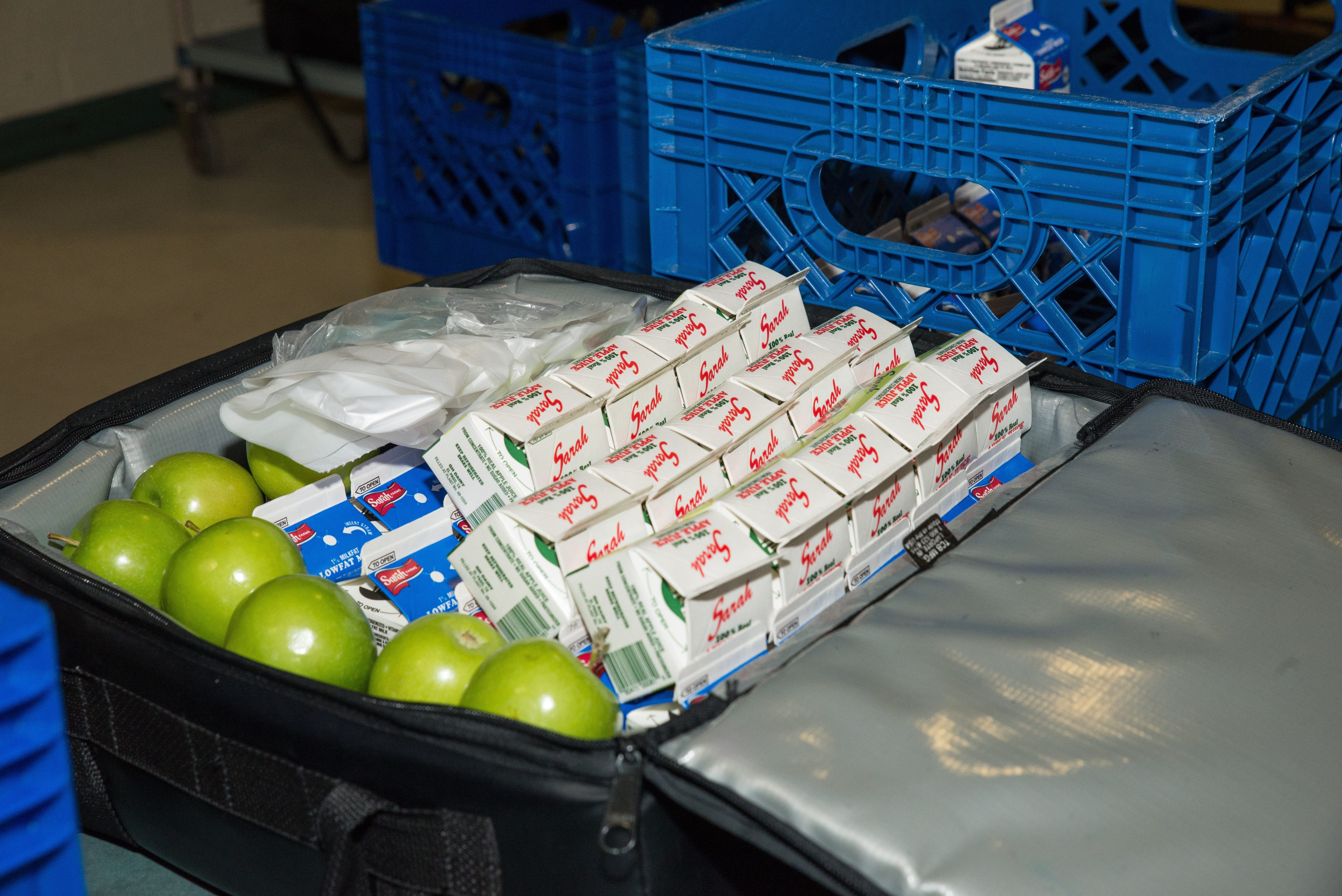 Breakfast in the Classroom Meets its Goal!
The overall goal of the BIC program was to focus on schools in Maricopa County that had Free and Reduced Lunch percentage rates of 70% - 100%. From 2014 to 2020, United Way and its partners, worked with 108 schools to successfully bring breakfast into the classroom.
The BIC program has successfully met its goal and served 79,205 students, who receive 180 meals a year for as long as they attend that school. Ultimately, this impact equates to 14,256,900 meals per year!
Over the years, United Way was able to accomplish this goal with the help of many generous donors and community partners, including United Way's Women United affinity group.
BIC Success Story:
"Having breakfast in the classroom, I have noticed more students eating breakfast. This allows them to concentrate and focus more, especially compared to before when I had kids complaining that they were hungry and asking when it was time for lunch. I have students who are in charge of setting the breakfast up in the morning and taking it out. This is giving them experience in being responsible."
Teacher, Academia del Pueblo
The Future of Breakfast in the Classroom
Beginning July 2020, United Way's focus is to provide guidance and technical assistance to schools that wish to start a BIC program.
In collaboration with partners, United Way developed the Arizona Breakfast Toolkit (see below) that provides information on different ways schools can move breakfast into the classroom.
United Way plans to share the Toolkit with interested schools and, in some cases, help to raise funds for schools that would like to move forward with this important program.
Breakfast in the Classroom Resources:

Arizona School Breakfast link:
Arizona Department of Education link: