United Way Giving Opportunities
Written by Valley of the Sun United Way
Published on Oct 8, 2019
Without your generous investment, Valley of the Sun United Way wouldn't be able to partner with various local organizations that are working to break the cycle of poverty for families in our community. If you are looking to impact lives every day and support our community, here's how you can help:
1. Donate Today
On the www.vsuw.org website is a large button that reads 'Donate'. When you click this button you will be taken to a donation page.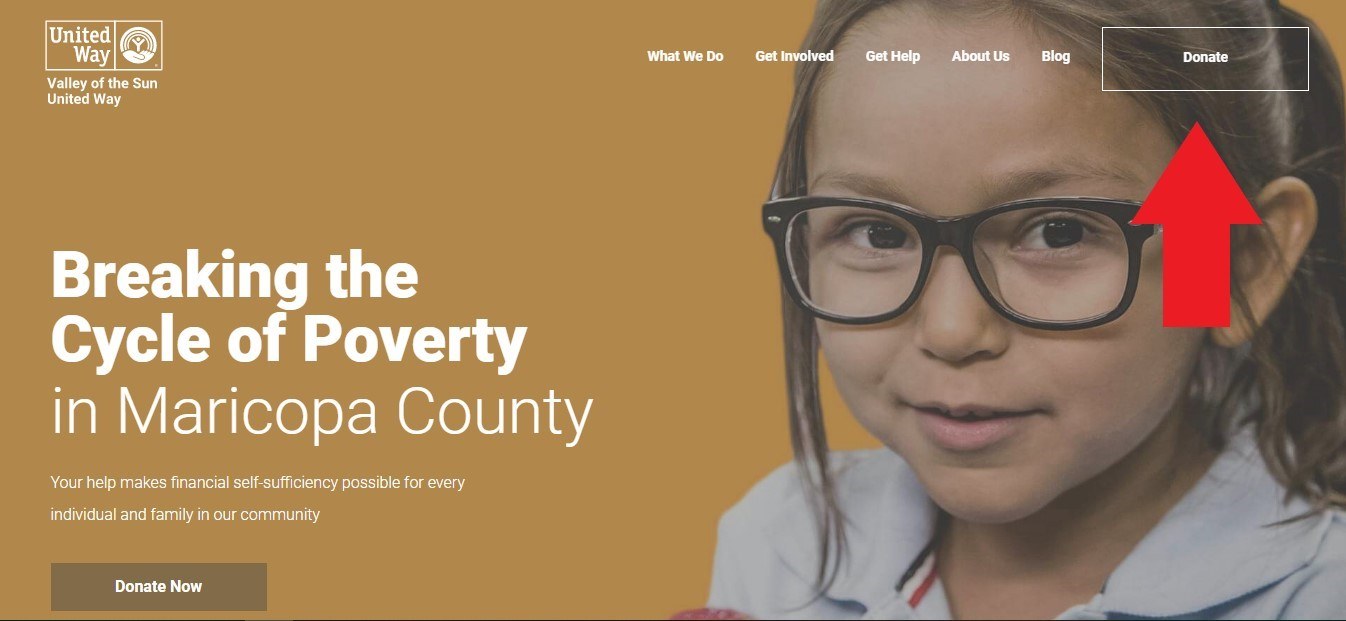 2. Donate Using the Online Site
There are a few options to choose from when filling out your donation information. You can either choose a pre-determined amount in the blue boxes: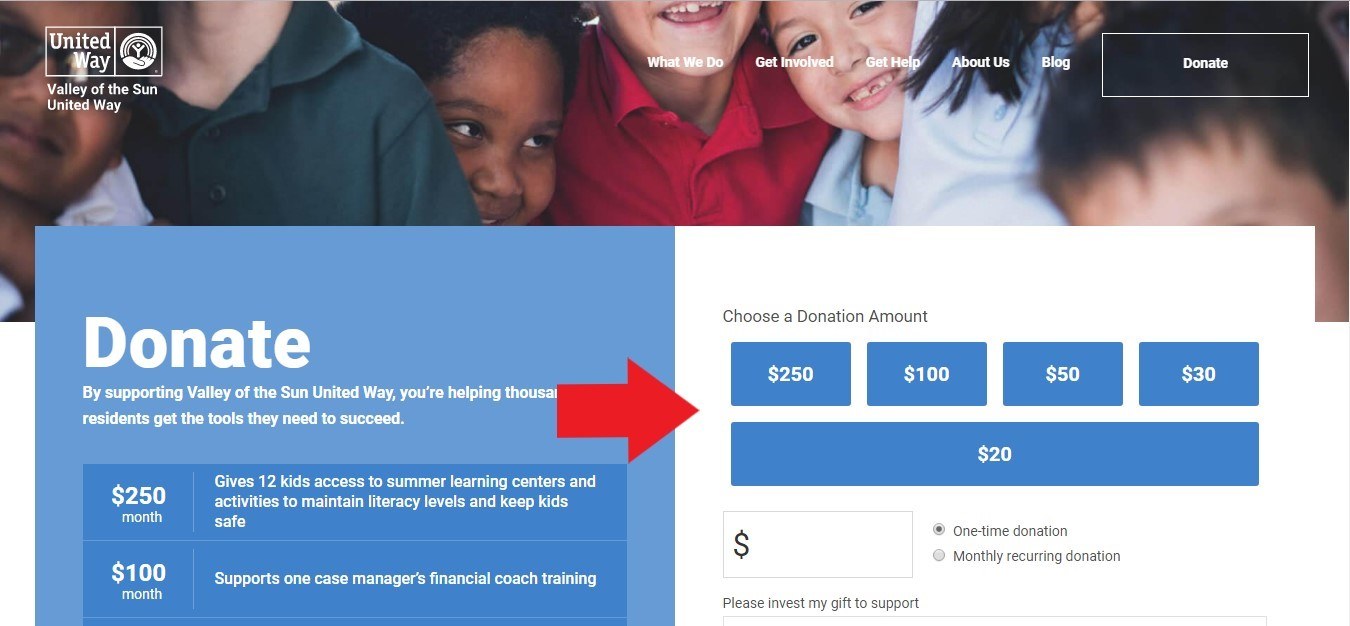 Or fill out a different amount in the box below: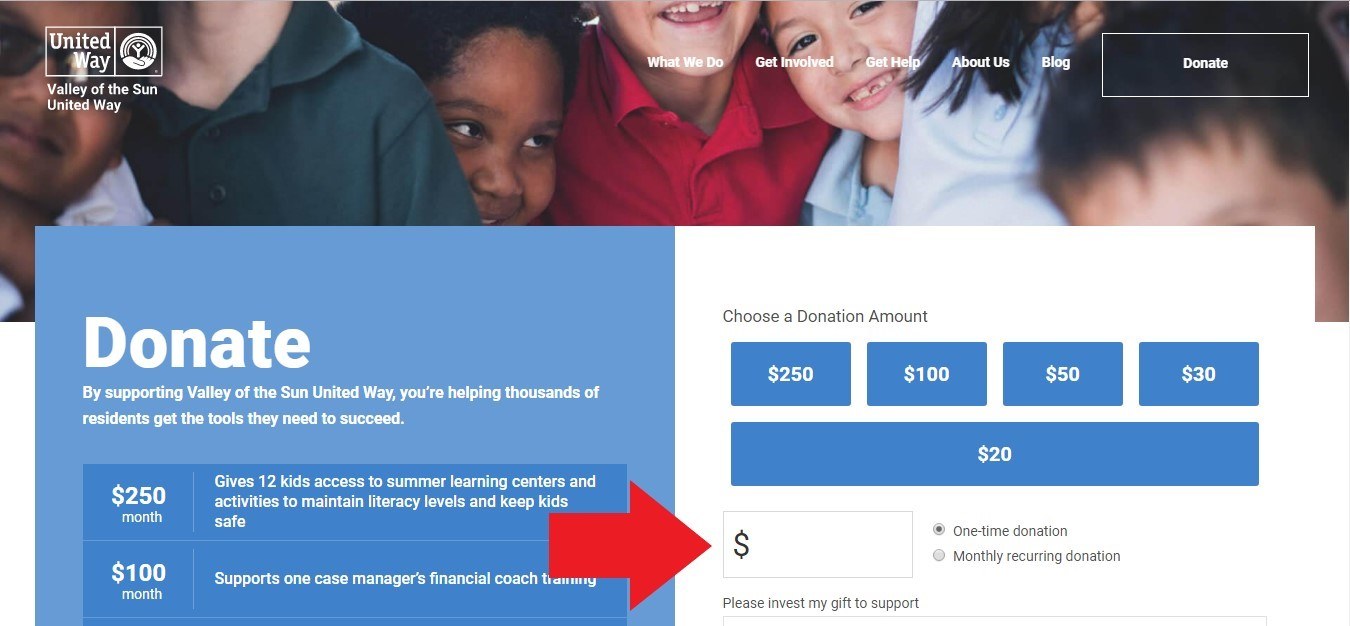 Once you determine how much you want to give, you choose to either provide this gift one time or monthly.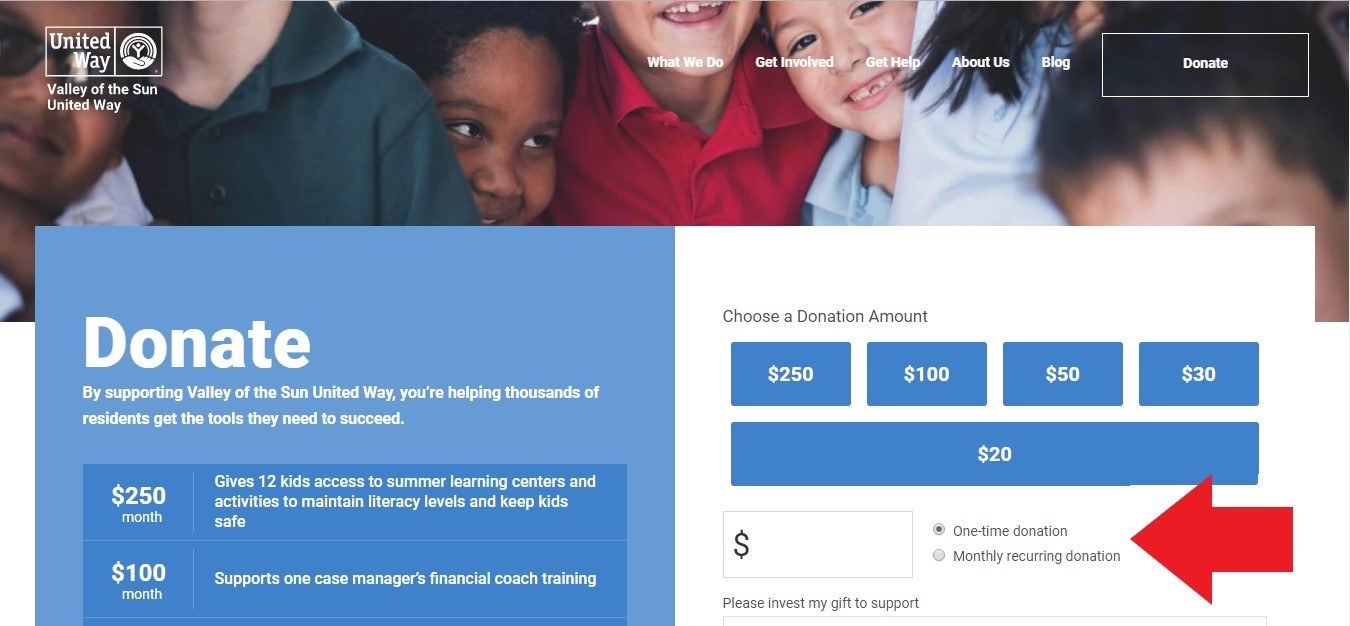 As you scroll down the page, you will simply need to fill out your information and click 'Donate Now' at the end if the gift amount is correct. You will receive an email to the address you provided as well as a printed receipt with your total gift amount for the month.
3. Choose Your Donations
Every donation counts. Your generous donation makes a greater impact than you may realize. Take a look at what your dollars can do to the left of your selections and make your donation today!